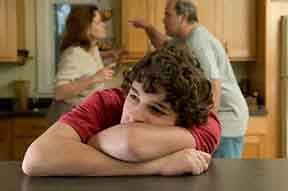 Anger Management Services Across Milton Keynes, Northamptonshire, Bedfordshire, Luton and Dunstable
Quick Contact Information
If you wish to contact an Anger Management, Specialist, to discuss you needs and options, or to make an appointment please see below:
Our offices are open from 9am till 9:30pm.

Primary Office:
Email: Info@TonicTalk.co.uk
Tel: 01933395497 (Private office line with answer machine)
Mob: 07427144234
Main site: www.TonicTalk.co.uk

Anger Management Specialist Carlos:
Tel: 01933 395 497 (Private office line with answer machine)
Mob: 0742 714 4234
Email: Carlos@TonicTalk.co.uk

Anger Management Specialist Suzanne:
Tel: 01933 358 739 (Private office line with answer machine)
Mob: 0783 778 4663
Email: Suzanne@TonicTalk.co.uk

We are happy to answer all your questions and are able to help and support you.

The following towns are in our catchment area:
● Milton Keynes ● Dunstable ● Newport Pagnell ● Olney ● Daventry ● Northampton ● Huntingdon • Kettering ● Wellingborough ● Rushden ● Leighton Buzzard ● Hitchin ● Bletchley ● Aylesbury ● Banbury ● Bicester ● Bedford ● Sandy ● Luton ● Rushden ●

Weekday, (Monday to Friday), Individual Anger Management appointments are available from as Little as £50 per hour.
Intensive ten-hour individual courses from £400.

With dedication and hard work, your Anger Management and Domestic Violence issues are resolvable, and we can help you achieve your goals.

About Us
We are an independent and very successful private Psychotherapeutic practice that has specialised in Anger Management, Domestic Violence, and Intimate Partner Violence for over ten years. We are independent of government and NHS and provide bespoke confidential services to Anger Sufferers. We help Ander Suffers permanently overcome anger, aggression and violence issues so that they may live happy and fulfilled lives without the shadow of Anger, Aggression, Violence, and or Anxiety destroying their relationships and ruining their work opportunities.

We specialise in:
● Anger Management ● Domestic Violence Interventions ● Intimate Partner Violence Treatments ● Road Rage ● Bullying ● Control Issues ● Domestic Abuse • Relationship Issues ● Anger and Aggression in the Workplace ● Communication Issues ● Intimate Partner and Marriage Issues ● Workplace Mental Health Issues ● Anxiety and Confidence Issues ● All forms of Abuse ● Banbury ● Bicester ● Bedford ● Sandy ● Luton ● Anger Integration and Transformation ●

Note: All services are bound by TonicTalk Ltd.'s Terms and Conditions and in utilising, employing or accepting any service provided by us or our employees, partners, associates or representatives, you also agree to abide by TonicTalk Ltd.'s terms and conditions without exception or reservation.
TonicTalk Ltd. reserves the right to change their terms and conditions without consultation or notice.


Anger Management Therapy
Anger and Aggression issues are very common, in the home, at work and socially and range in intensity from occasional explosive arguments all the way through to persistent domestic, social and intimate partner violence. Sadly, equally common are the issues Anger Sufferers experience when seeking help. Many Anger Management and Domestic Violence interventions are ineffective or abusive. Many therapists are prejudices against Anger Sufferers, judging them and vilifying them. While others are heavily focussed on ineffective education and tools which are almost impossible to deploy or are misunderstood or misused and in the short term fail and in the long-term leave the anger-sufferer feeling hopeless. Furthermore, there is also a huge range of skill and experience from one therapist to the next. They are not all the same and they are not all equal. Therefore, not every intervention or therapist will suite every anger-sufferer and who you choose and trust to help you will inevitably affect your outcomes.

We have been Anger, Aggression and Violence specialists for over ten years and have removed luck and guesswork from the process of Anger Management. We have brought Anger Management into the twenty-first century and made it professional! Despite what you may think or be lead to believe, for most people, there is no need to spend a lifetime worrying and trying to manage your anger issues. Management and control always eventually fails. And worrying about the next incident or episode, when you might wreck your relationship, ruin your employment opportunities, find yourself in court or hurt the ones you love, changes nothing. Worrying never improves anything, nor does repeatedly apologising or promising that it will never happen again. However, you can have your life back. You can take control of your anger issues and resolve them.

We do not promote the 'management' of issues. There is no need to spend your life attempting to deploy tools, suppressing your true feelings, and controlling yourself and eventually failing. All our treatments and courses are designed and geared toward helping Anger Sufferers reduce and then resolve their anger issues…. Permanently! YES, with effective professional treatment, and dedication and effort, anger issues are readily reducible and resolvable.

We help individuals, couples, parents and families overcome all types of Anger through four different treatment regimes:
• Individual One-to-One Appointments (Usually one hour per week, but, can be more if necessary),
• Individual Intensive One-to-One Courses (Usually ten hours in total, but, can be more if necessary),
• Intensive Weekend 'Crash' Courses (Small groups limited in number), and
• A combination of One-to-One Anger Management Therapy and an Intensive Courses.

Corporate Services
We also provide corporate and businesses psychological and interpersonal services which can be provided both onsite or offsite. These bespoke services varying length from two-day to five-day and can include:
• Stress; Anxiety; Anger and Aggression Reduction and Resolution, (which is far more effective than Management)
• Constructive engagement and communication with difficult employees
• Constructive engagement and communication with disappointed, dissatisfied or upset customers or clients
• Dealing with Aggressive clients
Note: All corporate group courses are also available on a one-to-one basis.

Fees and conditions apply: Please contact us directly to discuss your needs. Fees upon request.
Tel: 01933395497
Mob: 07427144234
Email: Carlos@TonicTalk.co.uk
Fees and Terms & Conditions
Individual One-to-One Services Fees:
• Monday - Friday, between 8:00 am and 9:30 pm: £50 per hour (pro-rata).
• Saturday, between 10:30 am and 4:00 pm: £80 per Hour (pro-rata).
• Sunday, between 11:00 am and 3:00 pm: £90 per Hour (pro-rata).
Terms and Conditions Apply

Intensive One-to-One course Fees:
• A weekday daytime course of Ten hours Anger Management, spread across one week: £400.
• A weekend daytime course of Ten hours Anger Management: £650.
• A weekend evening course of Ten hours Anger Management: £1000.
• One payment in advance when a course is booked.
• Non-transferrable. No refund if a client cancels or fails to attend for any reason.
Terms and Conditions Apply

Intensive Group weekend course Fees:
• Weekend Group Anger Management: from £200 to £300 per person.
• From 5 to 8 people.
• One payment in advance when a course is booked.
• Non-transferrable. No refund if a client cancels or fails to attend for any reason.
Terms and Conditions Apply
Choosing Between Treatments
One-to-One Anger Management
Individual one to one Anger Management therapy is designed for those people who recognise that they have some form of Anger, Aggression, Communication, or Reactive Relational issue that is damaging the quality of their life, their relationships and perhaps even, their employment opportunities, and wish to resolve it. If this is the case and they are willing and able to attend weekly appointments, (as best they can), and dedicate time and effort into the process, then, this type of One-to-One therapy, can substantially improve an individual's life, relationships and work-based opportunities.
Advantages:
• Extremely effective,
• Dynamic: The treatment will dynamically change as you change over the weeks,
• Very Supportive: Weekly opportunity to review, debrief and unwind,
• Affordable: Fees are weekly and therefore more affordable.

Intensive Anger Management Courses
Our courses and training are of the highest quality and have been tried, tested, and proven over the past decade. These courses are designed for those who want to quickly improve their personal, relational and life circumstances or cannot. They are also useful for those who cannot afford the time out of their busy schedules to attend weekly appointments. Or whose circumstances are in urgent need of an intervention, such that there is an imminent danger of relationship breakdown, loss of access to children, loss of employment or of some other difficult or destructive outcome. These courses may also be useful for those needing to regain access to children or who are going to court and quickly need to attend Anger Management. (Attendance certificates are available upon request).
Advantages:
• Extremely effective
• Quick Preventative Effect: Changes can be made with immediate effect, preventing the breakdown of relationships
• Quick Remedial Effect: Can be helpful in regaining access to children or rebuilding relationships.
• Shared Experience: A group course offers the opportunity to examine the course material with lots of shared examples.
• Destigmatised: Being amongst other anger-sufferers helps one realise that the issue is common and can be resolved.
• Support: During the course, the group can be extremely supportive, caring and encouraging.

Mixing Treatments
All the advantages with none of the disadvantages: Intensive courses are brilliant for quickly and effectively resolving critical issues with almost immediate effect and for returning stability to one's life and relationships. On the other hand, individual therapy offers over a much longer period, a bespoke opportunity to engage with all the personally relevant content of an intensive course, combined with weekly access to an expert, highly-trained Psychotherapist or Counsellor that can support and guide you on a weekly basis.

However, what if one could combine all the immediate high impact advantages of an intensive course, with the longer-term help and support of One-to-One individual therapy? Well, you can! We believe that this is the ideal approach. To take the best of both worlds, without any of the disadvantages. To do an intensive course and quickly resolve immediate problems and stabilise one's life and relationships and then, take advantage of One-to-One Anger Therapy support and assistance to fully integrate the course work into your life, relationships along with personal support and relational support.
Why Pay
The UK has a great and proud tradition of service to one's community via charities and other community projects. However, when it comes to the provision of professional services, more often than not, best intentions, goodwill and caring are not enough. Anger and aggression issues and the personal and relational destruction they cause are too important and time sensitive to be left in the hands of do-gooders, part-timers, and therapist wannabees. It is not a question of kindness or wanting to help others, but rather, of genuine skill and experience, applied in an effective way, motivated by a professional attitude to act with diligence, integrity, and immediacy, to help someone change their lives. Charities have their place, but the provision of Anger Management services and therapy, is not it.

Alternatively, there is the NHS. A proud institution underfunded and overworked. They may do their best, but the sheer magnitude of the issue is beyond them. The NHS can barely cope under the strain of childhood psychological issues and complex and life threatening adult psychological issues. Therefore, common adult psychological and relational issues are completely beyond the NHS.

And that leaves, private professional services like ours. We are here to fill that gap and provide professional and effective services at an affordable price. Expenditure on therapy, relationship counselling or anger therapy may initially feel like an unwelcome expense. However, generally, it is only a short-term expense and inconvenience, with long term benefits. Anger Reduction and Resolution courses and or therapy, are an investment that can pay for themselves in improved relationships, general happiness, less stress, improved physical and psychological health and better employment opportunities.

Our society is geared around cars and therefore they are important. They give us mobility, expanding our life and employment opportunities and choice. An average annual interim car service costs £200 and that should keep you safely on the road and minimise the chance of breakdowns. The average family spends £24.80 per week on purchasing vehicles and £33.90 per week on running costs.

Our lives, families, relationships, and employment opportunities are also heavily dependent on our Mental-Health and therein, our Psychological, Emotional, and Relational wellbeing. How important to your Mental Health? In 2014 the average UK household spent £34.70 per week on restaurants and fast-food and £68.80 on recreation and only £7.10 on health. Perhaps, there is a need to take better care of ourselves. Perhaps each of us deserves an annual budget, like cars, to ensure that we remain running and in tip op Mental health, so that we can live, love, enjoy, and work.

Anger therapy may benefit you by improving your intimate relationship or marriage or prevent domestic or social violence all of with will keep you out of divorce or family court, or civil or criminal court.
• The average solicitor charges: £200 per hour,
• The average wedding costs: £25,000,
• The average separation or divorce costs: £44,000,
• The effect of family breakdown on children is long-term and incalculable, and
• The average cost of defending a police prosecution in court with a jury: £4000 and £900 without a jury and
• The long-term effects of a criminal conviction for aggression and violence are also, incalculable.

The alternative is to keep walking away and continually building new relationships with new people in a never ending stream of the same problems repeated again and again. - Why not just solve the problems and Change your life for the better?
Anger Management Service Area
Individual One-to-One Anger Management Therapy catchment areas.
• Anger Management Rushden • Anger Management Higham Ferrers • Anger Management Wellingborough • Anger Management Irthlingborough • Anger Management Kettering • Anger Management Stanwick • Anger Management Raunds • Anger Management Kimbolton • Anger Management Thrapston • Anger Management Northampton • Anger Management Bedford • Anger Management Huntingdon •
• Anger Management Milton Keynes • Anger Management Newport Pagnell • Anger Management Northampton • Olney •

Group Anger Management Courses have a wider catchment area since people are willing to drive long distances for a weekend course and perhaps stay in a hotel if need be.
• Buckinghamshire • Bedfordshire • Northamptonshire •
• Milton Keynes • Bedford • Luton • Kettering • Northampton • Dunstable • Wellingborough • Newport Pagnell • Rushden • Olney • Leighton Buzzard Anger Management • Hitchin • Daventry • Bletchley • Aylesbury • Banbury • Bicester • Sandy • Rushden •